Silver Grid Pendant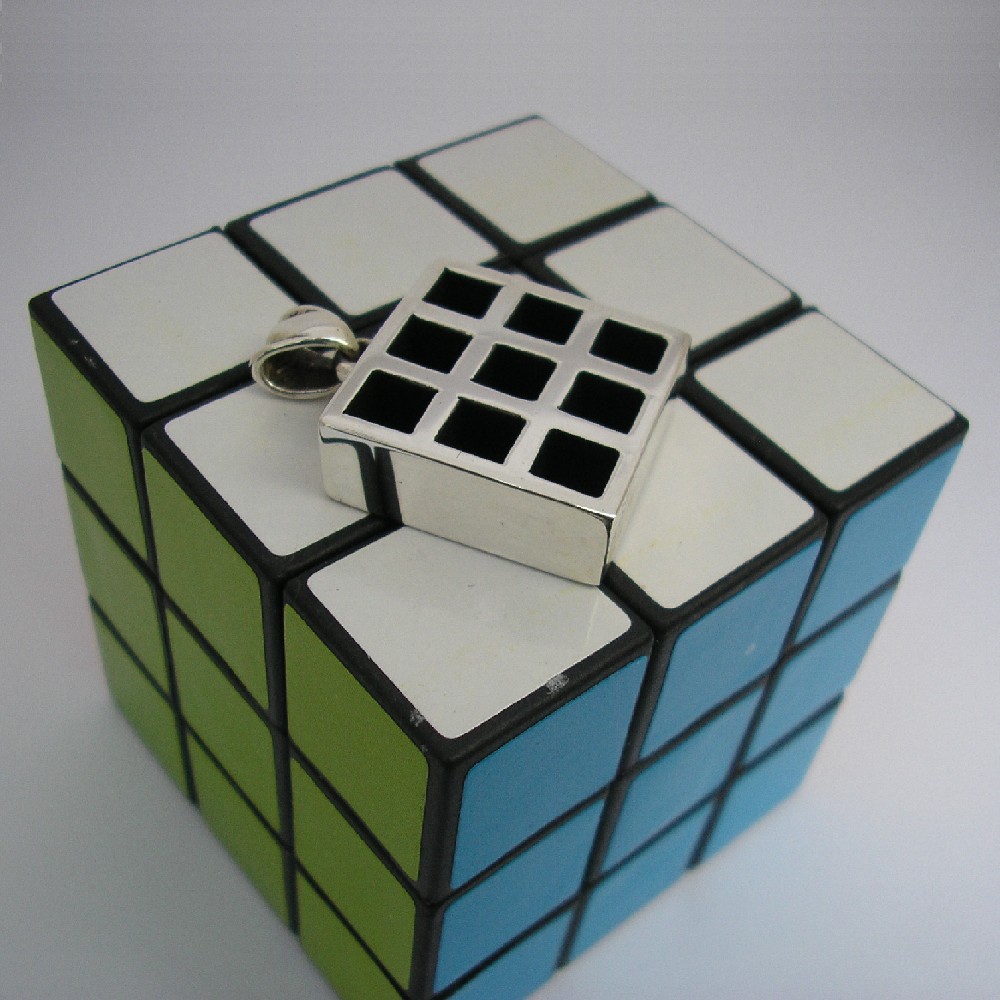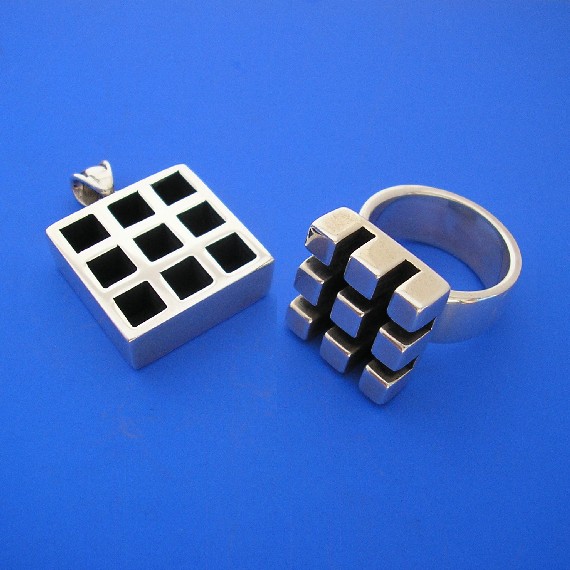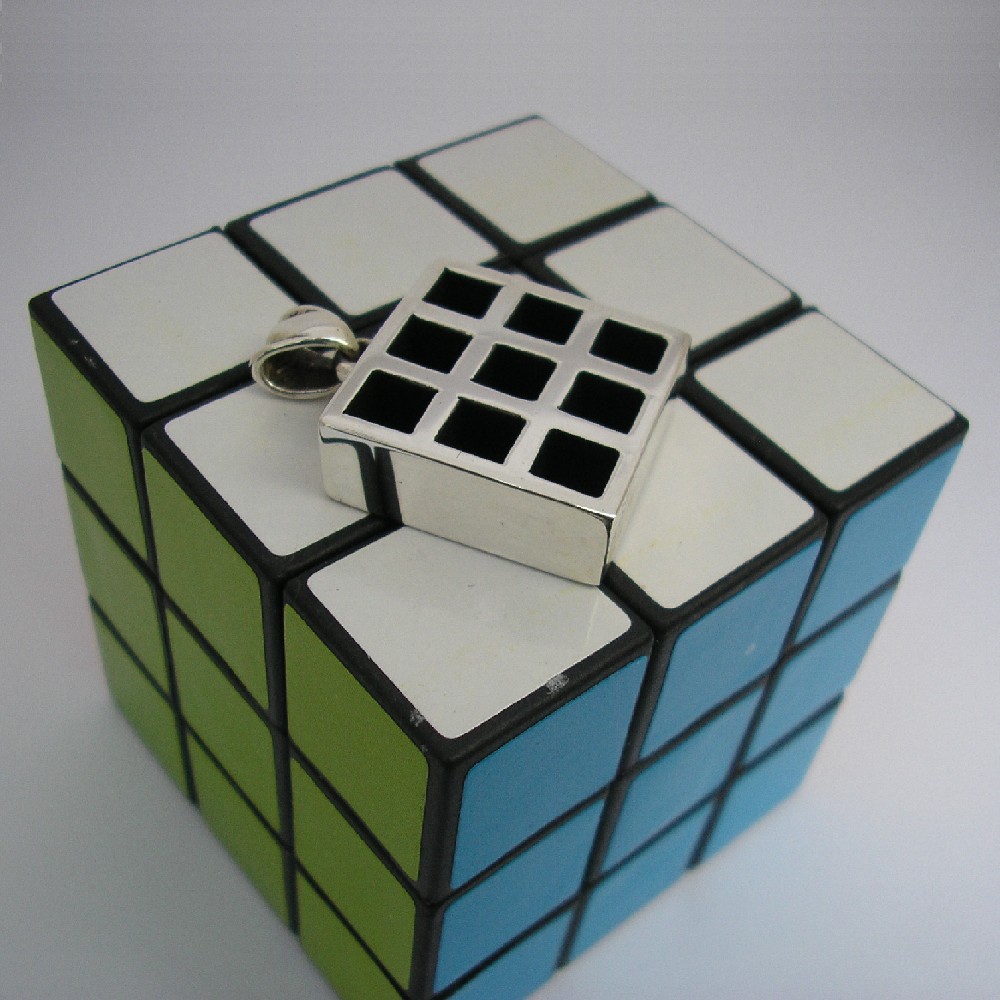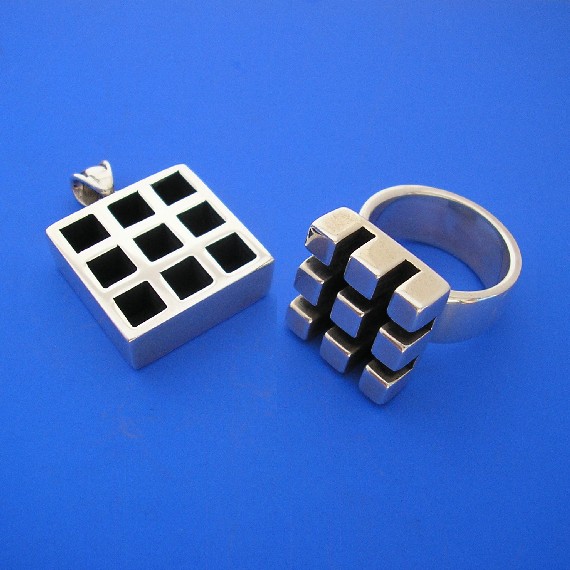 Silver Grid Pendant
Prices are in Australian $
Approximate price in other Currencies :
US $107.54
GBP £76.08
EURO €85.74
My son was playing with a Rubiks Cube which started me thinking of making a sculptural 3D design .... after a lot of drawing / designing I came up with my Grid Designs .

I love the simplicity and sculptural look and feel my Grid designs .
These are some of my most favourite designs that I have created .
You may also like my matching other Square Grid Pendants .... , which is the same design as the Square Grid Ring .

This is obviously one of my more expensive Designs due to the complexity and weight of the piece.

WIDTH OF GRID 16.5 mm x 16.5 mm
WIDTH OF GRID Including V Loop16.5 mm x 16.5 mm
THICKNESS OF GRID TOP 6.5 mm
HALLMARKED 925
You can see how I make my Jewellery on my .... Facebook , Instagram , YouTube Channel
I sell a variety of Necklaces .... Solid Silver Chains , Plated Silver Chains and Neoprene Necklaces .
You can view these in my Necklace section .


Thanks for looking at my Jewellery .