Silver Hat and Cloud Surrealism Magritte Earrings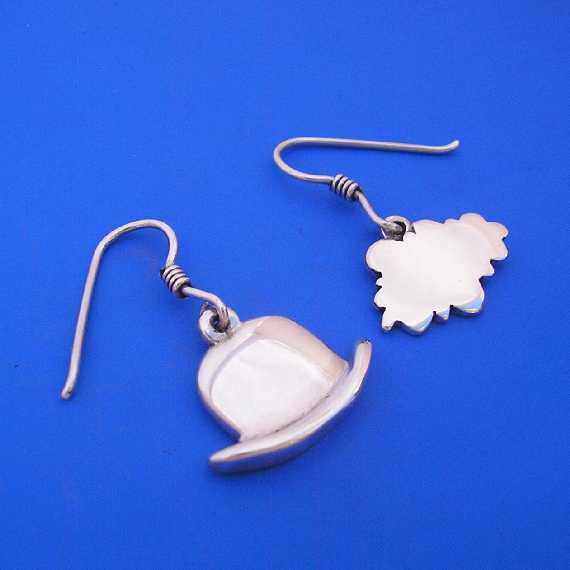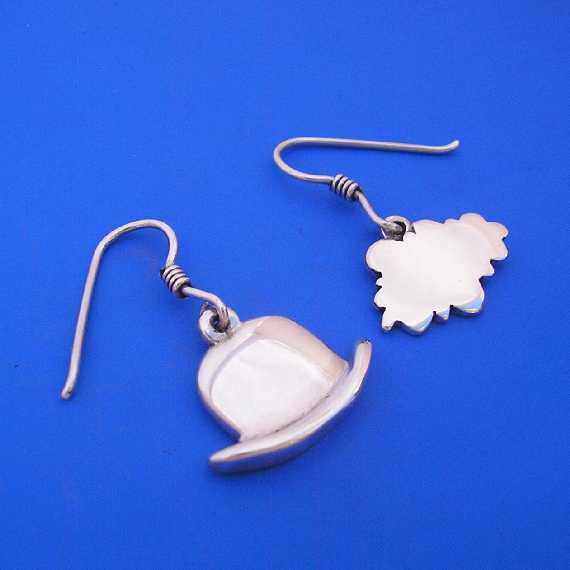 Silver Hat and Cloud Surrealism Magritte Earrings
Prices are in Australian $
Approximate price in other Currencies :
US $38.24
GBP £27.05
EURO €30.48
I designed my Silver Bowler Hat and Cloud Earrings .... as a tribute to René Magritte , my favorite Surrealist Painter . Magritte would " takes everyday, normal objects, and he would simply rearrange the figures, and locations, forcing the viewer to take a deeper look at what was in front of them, and at what the image truly represented " .

He used recurring symbols / images such as Clouds , Bowler Hats , Pipes , Apples and Umbrellas .... I am working on including these in the future : )

They are finished to a very high quality polish , .

BOWLER HAT EARRING CLOUD EARRING

WIDTH 17 mm WIDTH 18 mm
HEIGHT 26 mm with Hooks HEIGHT 25 mm with Hooks
THICKNESS 1.7 mm THICKNESS 1.7 mm
HALLMARKED 925 HALLMARKED 925
The Earring Hooks are hand made by me and are high quality solid Silver .
You can see how I make my Silver Earring Hooks and Jewellery on my ....  Facebook   ,    Instagram    ,    YouTube Channel
Thanks for looking at my Jewellery .