Silver Hash Tag Heart Earrings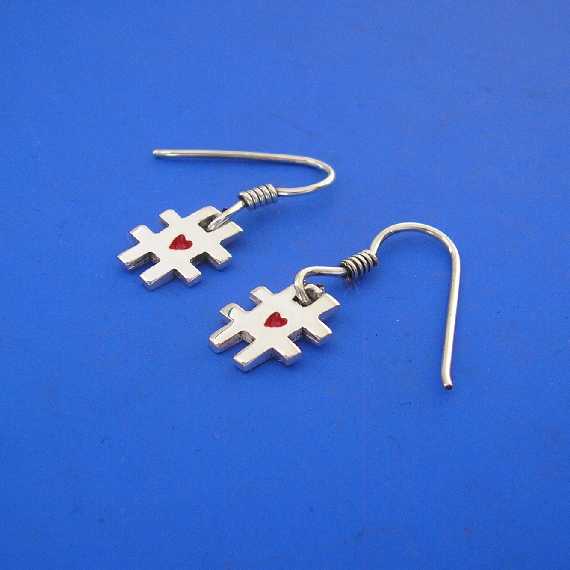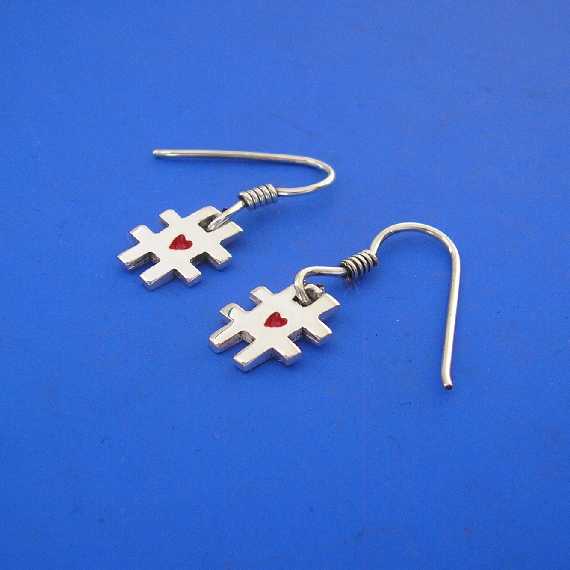 Silver Hash Tag Heart Earrings
Prices are in Australian $
Approximate price in other Currencies :
US $36.64
GBP £25.92
EURO €29.21
I designed these Hashtag Earrings because Hashtags are #everywhere .... I was going to do a simple Hashtag , but I thought it would be nice to add something to make it a little quirky .... and add a little #Love , symbol in the center of the Hashtag .
I also make my #Love Earrings as Studs / Post Earrings .

WIDTH 8.4 mm
HEIGHT 24.6 mm Including Hook
THICKNESS 1.2 mm
HALLMARKED 925 ( Sterling Silver )
The Earring Hooks are hand made by me and are high quality solid Silver .
You can see how I make my Silver Earring Hooks and Jewellery on my .... Facebook , Instagram , YouTube Channel
Thanks for looking at my Jewellery .