Silver Bull and Bear Earrings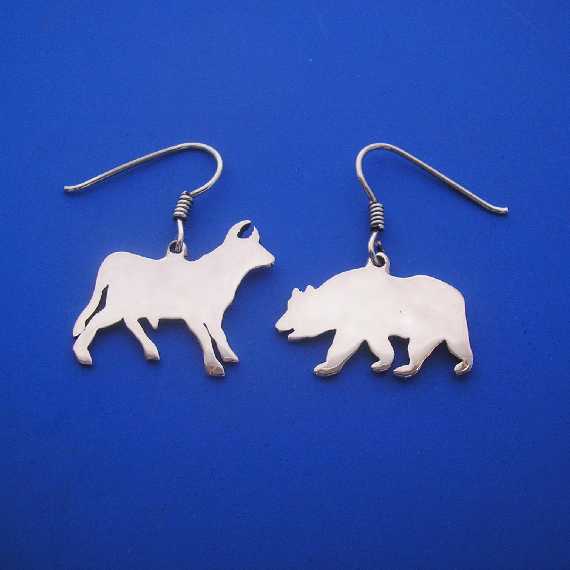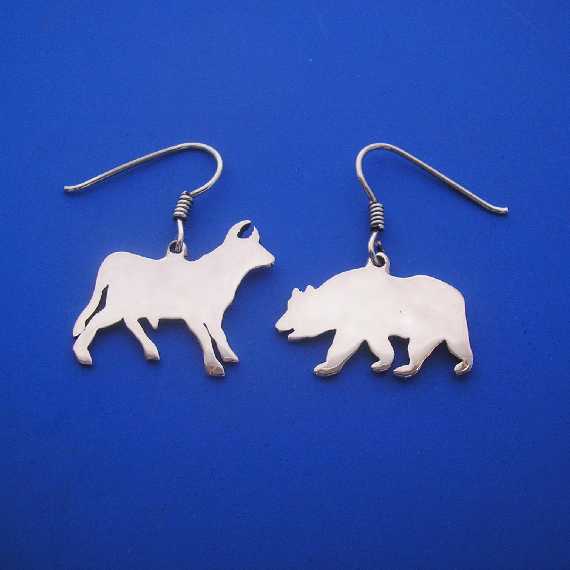 Silver Bull and Bear Earrings
Prices are in Australian $
Approximate price in other Currencies :
US $39.83
GBP £28.18
EURO €31.75
I designed these Bull and Bear Solid Silver Earrings because the World appears to be being at the mercy of the Stock Market . Like most people I had not paid much attention to the Stock Marker till the GFC kicked in .... it was then I became aware of the symbolism of the Bull and Bear.... and felt compelled to create them .

WIDTH 23 mm
HEIGHT 28 mm Including Earring Hook
THICKNESS 1 mm
HALLMARKED 925
The Earring Hooks are hand made by me and are high quality solid Silver .
You can see how I make my Silver Earring Hooks and Jewellery on my .... Facebook , Instagram , YouTube Channel
Thanks for looking at my Jewellery .